Our students love Safety NJ. Check out our reviews
Read Why Safety NJ is the #1 CPR Training Center in NJ.
Awesome place to buy healthcare supplies! First aid kits, blood pressure cuffs And stethoscopes. I got some for nursing school. The owner is very nice and helpful. They also have different cpr classes. The entrance is on the side
Recently recertified for 1st Aid / CPR / AED. The location was easy to find Weekend parking was plentiful. The classroom was clean, well organized, and the instructors were gregarious and knowledgeable. I would highly recommend this location for getting certified.
Great location for a CPR class, good parking and the classroom is clean/neat/organized. I only mention this as the location i chose for my first CPR was class was the total opposite.
Mr. Larson was a great instructor! was both entertained abd actually
learned.
Avoid the front row if you don't want to spend the class getting roasted though (lololol)
ONSITE TRAINING FOR GROUPS!
Safety NJ will come train your group and/or come to your facility at your convenience. We have taught groups as small as 5 and as large as 100. You pick the time and the place. We are here or there for you!
QUALITY CLASSES
Learn in an interactive, engaging, stress-free environment We offer American Hearth Association initial, renewal, and challenge courses. Our classes include BLS, Pedriatic First Aid, Heartsaver, CPR, AED, FISRT AID and more. Located in the Newark suburb of Bloomfield.
Looking to Purchase an AED?
Do You Need Onsite Training?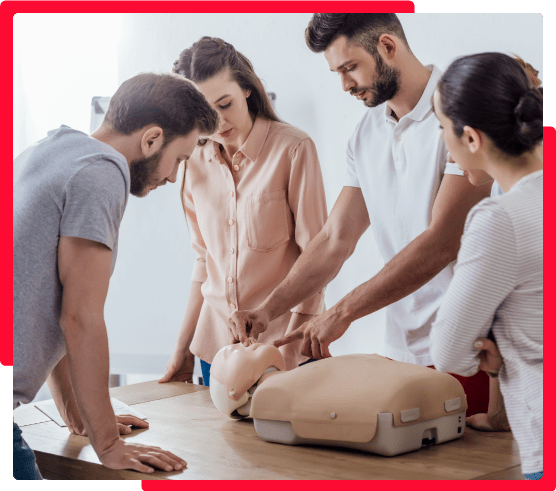 GET CERTIFIED TODAY
SERVING ALL NEW JERSEY
We teach classes in New Jersey!
Meet us at one of our classroom locations and get your certification card today!
Address: 33 West Street Suite 101, Bloomfield, NJ 07003
Welcome to Pin Up Casino, the online casino that brings the glamour of Las Vegas right to your screen! Here at Pin Up Casino https://canvasmediagroup.org/, we offer a thrilling gaming experience that is sure to excite and entertain. Whether you're a seasoned pro or just starting out, we have something for everyone. With over 500 games available, there's never a dull moment at Pin Up Casino!